Stitch & Sip Workshop - Sunday January 20th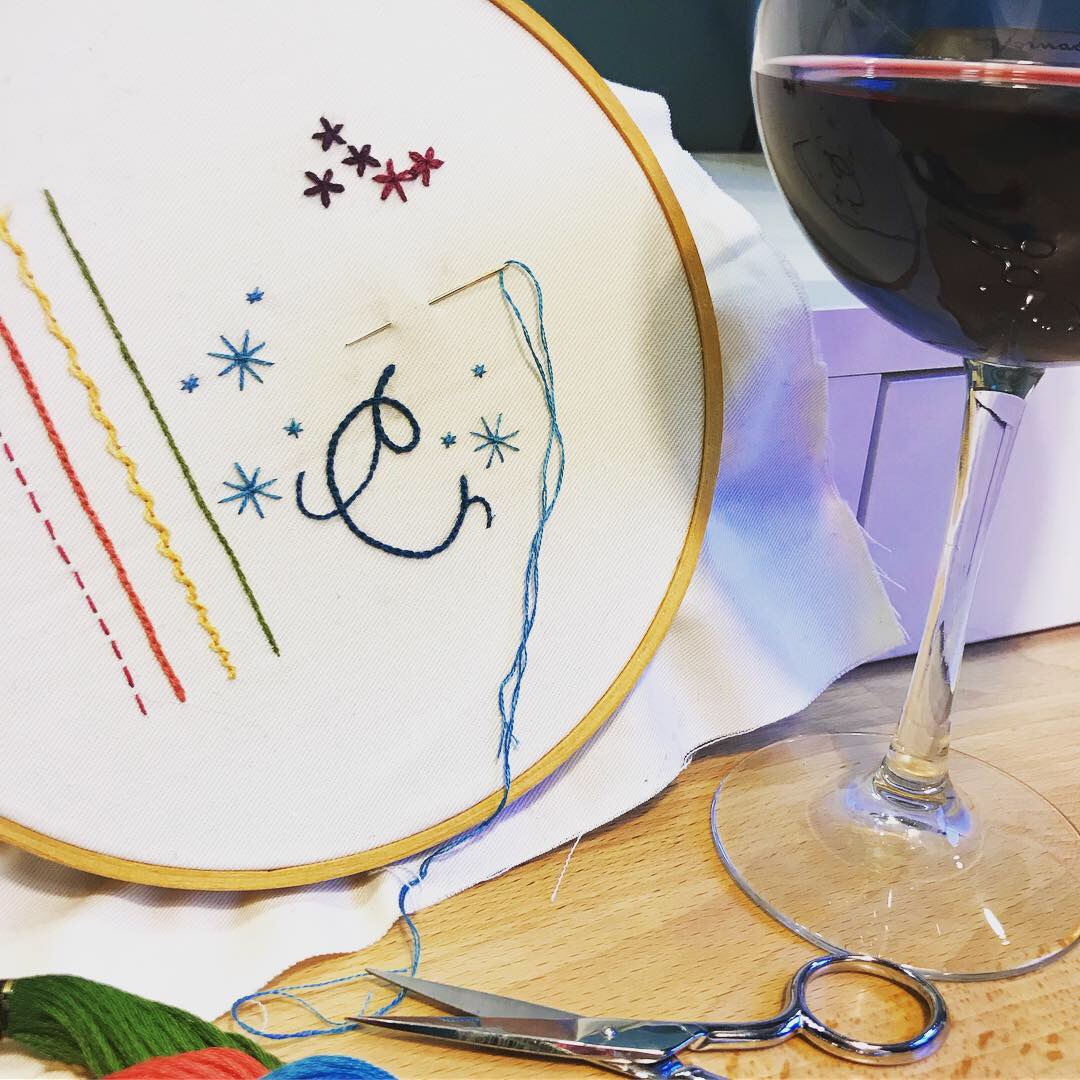 Stitch & Sip Workshop - Sunday January 20th
Sunday January 20th, 2pm -5pm
Enjoy an afternoon with Wing & Weft Gloves and professional embroidery expert Carla Bellisio in a three hour workshop that teaches basic embroidery skills.
All materials will be provided, as well as wine and snacks.
sold out
Materials Included:
John James Chenille Needles Size 24
Practice canvas
Cayo 6" Hoop
Clover 614C Leather Coin Thimble
Marking Pencil
DMC 6 strand Embroidery threads
Skills Learned:
Running Stitch
Backstitch
Backstitch Variations
Split Stitch
Chain Stitch
Lazy Daisy
Star Stitch
About Carla Bellisio:
Carla Bellisio is a New York based dress designer and textile artist focused on promoting ethics and sustainability in fashion and craft. Educated in costume design at Carnegie Mellon University, Carla has over a decade of experience designing and creating costumes for theater, opera and dance.
In 2008, along with business partner Jocelyn Melechinsky, she founded Fermata Designs, an eco-conscious wedding gown atelier, where honoring family narrative and preservation of the environment is the focus. At Fermata Designs, heirloom wedding gowns are restored or refashioned, bringing new life and new memories to family garments. Classic silhouettes inspire new custom gowns, which are crafted using sustainable materials and vintage trims.
Following her passion for fine craft, Carla traveled to London to attended The Royal School of Needlework, where she earned a certificate in Technical Hand Embroidery. She has also attended the Japanese Embroidery Center in Atlanta, which teaches the fine embroidery skills of Nuido.
This fall Carla will launch Carlaesthetics, a fashion blog sharing her journey to a more ethical wardrobe through exploration, education, design and renewal.
About Wing & Weft Gloves:
Wing & Weft Gloves is a continuation of Lacrasia Gloves, the final remaining glove factory in New York City. Lacrasia Gloves was founded and run by Lacrasia Duchein and Jay Ruckel for over 40 years. In April of 2017 the business was passed to a team of theatrical costumers, Katie Sue Nicklos and Sarah Timberlake (Timberlake Studios), who recognized the value of keeping this time-honored craft alive and shared the passion to see bespoke gloves remain a part of the fashion and performance industries in the heart of New York City's Garment District.
The legacy of this business is tremendous - with a client list that challenges editing! From big brands (Calvin Klein, Ralph Lauren) to young designers (Christian Cowen, Christain Siriano), from Broadway (Hello Dolly, Moulin Rouge) to debutantes, from rock stars (Lady Gaga, Prince, Michael Jackson) to movie stars (Samuel L. Jackson, Nicole Kidman), from first ladies (Jackie Kennedy, Michelle Obama) to Drag Queens (Sasha Velour, Aquaria) . . . if you loved it, we gloved it!
As the fashion industry evolves, Wing + Weft Gloves will continue to serve all of these unique communities with bespoke gloves. Wing + Weft Gloves strives to be not only the source, but an affordable and dynamic source for designers to manufacture gloves in the United States. It is a gift to be able to continue to provide this unique service that we do not take for granted. We glove you!